Category : Igbo Tribe
The Igbo Tribe is one of the major ethnic groups that exist in Nigeria. This is just a detailed account of what happens around this great people.
The Igbos are rumored to share certain traits with the Jewish people.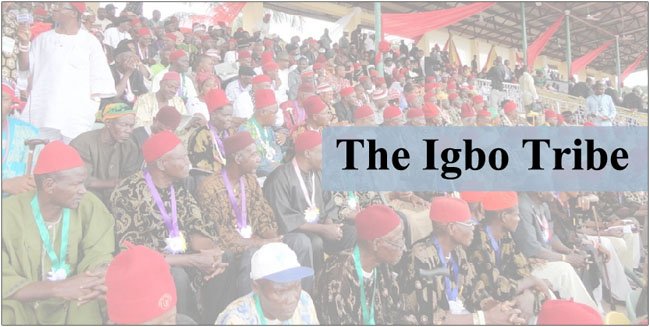 The Igbo tribe is a popular part of the Nigerian nation, some of the greatest Nigerians are from the Igbo race.
The Igbo tribe is known for a lot of things. Top on the list is
 Comernce
Igbo people (also pronounced "Ibo or Ebo) are an ethnic group native to the present day south-central and south-eastern Nigeria.
The Igbos are considered the richest tribe in Nigeria because they are hardworking and versatile when it comes to business.
There has been much speculation about the origins of the Igbo people, there was a tale told in basic school about how Eri descended from heaven (the supposed father of the Igbos).
There is another version of the story that tied the Igbos to Gad, the first son of Jacob.
However, the true origin of the Igbos is yet unknown. There exists no concrete evidence to authenticate these popular speculations.