Category : Nigerian People
Nigerian people are unique in several ways. Besides the hundreds of languages and ethnic groups that exist in Nigeria, we also have cultural differences, a plethora of indigenous languages, and myriad customs.
Nigerians are also considered a very religious and extremely happy set of people.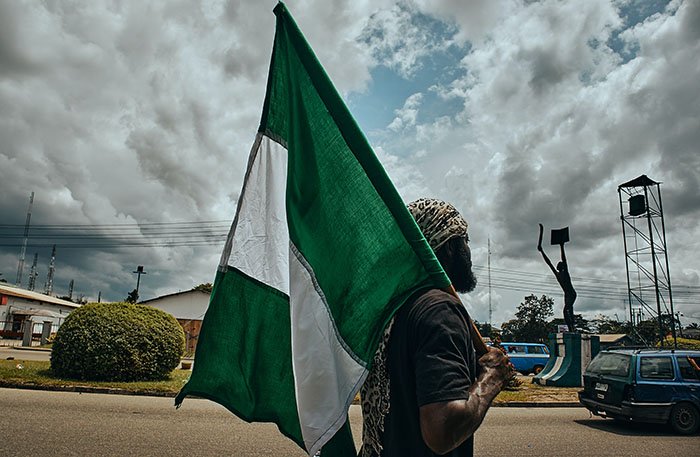 The people of Nigeria behave and think differently as you move from one ethnic group to another.
This is largely dependent on the height of exposure, literacy level, religion, and communal cultures.
Are Nigerians Friendly?
If internet statistics are anything to go by then Nigerians are super friendly since they are the happiest set of people on earth.
Nigerians were ranked as the happiest people in the world by the world value survey, in 2014.
Several youtube surveys also indicate that Nigerians are friendly and easily adaptable to different cultures and customs around the world.
What Language Do Nigerian people Speak?
Besides the English language that is considered official in Nigeria, there are more than 400 other languages that are used for communication amongst different Nigerian ethnic groups.
These Nigerian languages are divided into majors and minors.
Majors languages in Nigeria includes
1. Igbo
2. Hausa
3. Yoruba.
There are several other minor languages and you can read all about them in the next article about Languages in Nigeria
Nigerian people and Marriages.
There are two stages to marriage in Nigeria.
1. Traditional Marriage
2. Legal Marriage (Church or Court Wedding)
The traditional marriage is the generally accepted marital ceremony amongst Nigerian ethnic groups and cultures.
Unfortunately, The legal system of Nigeria does not consider traditional marriage as a legal marriage, hence, court marriage.
There are several stages to traditional marriage in Nigeria and you can read all about them.
How Many Wives Do Nigerian People Marry?
While the Hausa man believes he could marry up to 4 wives because he is most likely a Muslim, the Igbo man thinks one woman is enough as permitted by the Christian religion.
Also, it takes a whole lot of processes to Marry in Igboland.
Marrying several women is definitely a chore in Igboland.
There are different marital rites performed by Nigerians, of course, it is largely dependant on one's religion and culture.
Nigerian Customs and Traditions
Not many things come to mind when I think about customs and traditions in Nigeria. Besides the use of the right hand in giving and receiving stuff, there are extremely very few others that come to mind.
1. Never speak while eating.
2. Being appreciative – thanking your parents after eating, receiving gifts.
3. Respect for the elderly.
Nigerian Religions

There are basically three religious practices in Nigeria.
1. Christianity
2. Islamic Religion
3. Traditional Religion
Nigerian people were predominantly traditional worshipers before the introduction of Islam, which was closely followed by the Christian religion.
Religion is highly placed and emphasized in the Nigerian family settings and culture. You hardly see anyone in Nigeria who doesn't hold on to a particular religious belief and values.
Famous People in Nigeria
Nigerian people are famous for a whole lot of reasons.
Football (Mikel Yobo, Okocha, Kanu Nwankwo, Ikpeba, etc.)
Music (Sinach, Psquare, 2face, Wizkid, Davido, Fela Kuti, etc.)
Nollywood (Ayo Makun, Pete Edochie, Nnaji Genevieve, Teco Benson, etc.)
Literature (Wole Soyinka, Chimamanda Adichie, Chinua Achebe, etc.)
Church (E. A Adeboye, David Oyedepo, David Ibiyeomie, Paul Enenche).
Below are some of the questions relating to Nigerian people, have a look at them, and if you would drop a comment using the comment box.