Answers Nigeria | Questions Nigeria
Nigeria is home to some of the most amazing people in the universe, there is so much going on for us. However, some issues plague this beautiful country. Issues that we must, of necessity address.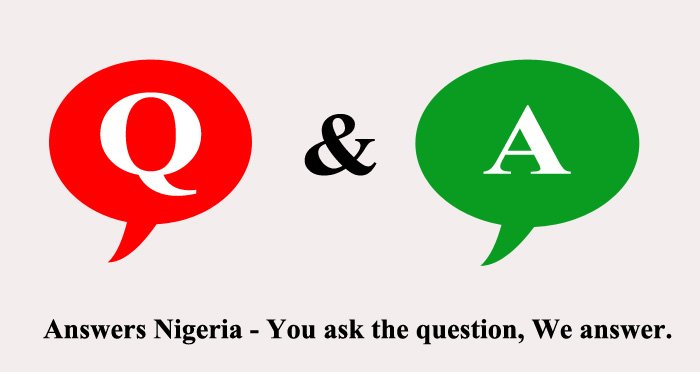 The country is unique and one of the most blessed nations in the world. However, people all over the world are yet desiring to understand some basic Things About Nigeria.
This blog was set up to address some of the basic questions in the mind of Nigerians and Friends of Nigerians. People all over the world are asking lots of questions about Naija daily, our job is to give them prompt answers.
Daily we get questions about Nigerian foods, questions about the people, religions, about Nigerian men, women, girls etc. Our job is to help address these pressing questions.
You can send us your question and expect an answer within the hour. Thousands of other Nigerian are waiting to give detailed answers to your questions.
Whether you are looking to start a business in Nigeria or you are just hoping to visit but wondering What is interesting about Nigeria? We got you covered. We have information about Agriculture in Nigeria
We understand the political atmosphere and would gladly answer your questions about politics, politicians, the government, The president, crude oil. Crude oils is of course, Our biggest export
If you are the religious type, you can learn about Religions in Nigeria.
You can also see the general list for the Nigerian Questions
Our aim was to offer Nigerians and friends of Nigerians a resource for all thing Nigeria, We have a burning desire to satisfy your hunger for information.
Niaja is famous for a lot of things : Football, Nollywood, World Biggest Churches, Music, Crude oil and pretty women.
Nigeria is home to famous people like Aliko Dangote and Goodluck Jonathan. We have a lot to share with, click on a few links to learn more about Nigeria.
Click here to learn about Foods in Nigeria. So much has been said about Nigerian people, so much is yet to be said.