Category : Nigerian Tribes
Nigerian tribes or ethnic groups are an integral part of Nigeria's overall societal setting. The group you belong to says a whole lot about you.
These are the major Nigerian tribes.
1. Igbo
2. Hausa
3. Yoruba
Once you tribe is known to a person, he or she can rightly make assumptions about you. Your foods, clothing style, behavioral pattern and perception about women, men, children can be easily deduced by anyone.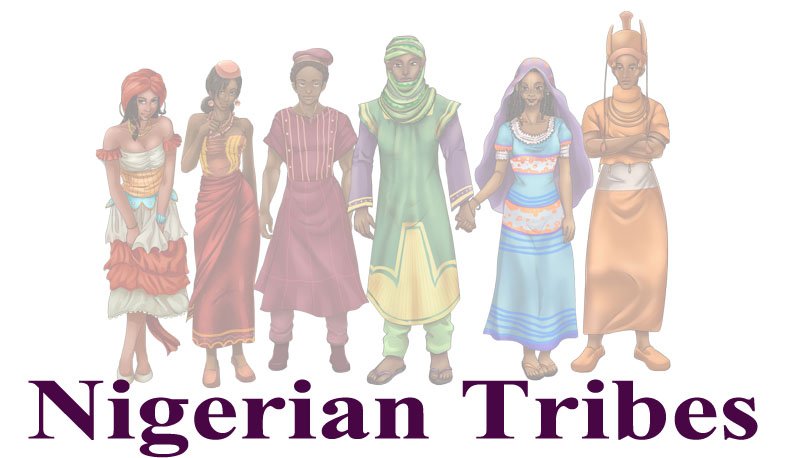 People are categorized by their tribes in Nigeria. If you are from the Hausa tribe, it is most likely that you would be
1. A Muslim
2. From Northern Nigeria
3. You probably eat foods like tuwo shinkafa and Masa.
4. You must also Speak Hausa language.
5. You may also own a cattle or farmland.
Each of the Nigerian tribes have traits or characters that make them stand out in the society.
There are 371 known tribes in Nigeria. We have the three tribes major and several minor tribes. it is a common perception that the minor groups are mere off shoot of the major groups.
The Igbo man also have certain characteristics that would distinguish him from other ethnic groups.
He would most likely be a Christian
He eats bitterleaf soup, Ugba and Ukwa.
He is into trade or production of goods.
The Igbo tribe is unique in their quest for business adventure.
Other tribes in Nigeria includes – Efik, Fulani, Ijaw, Idoma, Ishekiri, Nupe, Nigel, Kanuri, Nembe, Ibibio, Calabar, Birom, Bini, Bura, Buru,  and more than 300 others.