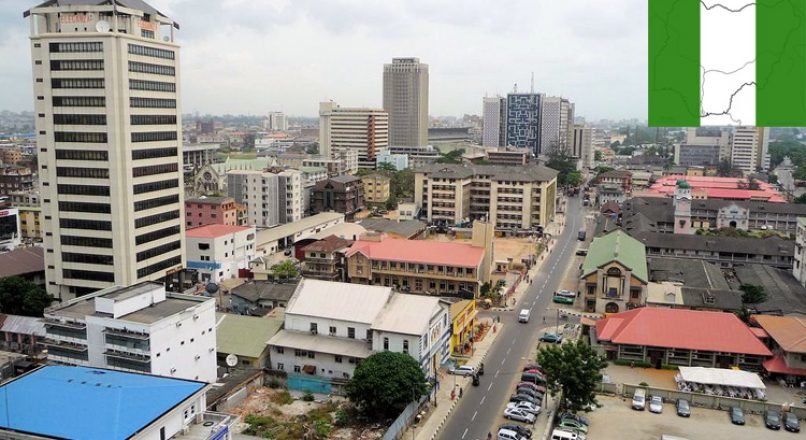 21 Facts About Nigeria.

These facts about Nigeria have kept the country in the news for more than 75 years

1. Nigeria is a diverse multi-ethnic country with more than 520 spoken languages, with English being the acceptable official language. Nigeria is considered the most popular country in Africa and also nicknamed The Giant of Africa" because of the roles the country has played in uniting the African continent.

2. Nigeria is also the largest country in Africa, a feat that has enabled us to remain as one of the most popular countries in the world

3. The Federal Republic of Nigeria is a country in West Africa that was colonized by Britain, as was the united states and more than 50 other countries.

4. There are 36 states in Nigeria plus Abuja, the federal capital territory since 12th December 1991.

5. Nigeria has a Constitution which guides and defines Nigeria as a democratic secular state.
Facts About Nigeria Independence
6. Nigeria was granted "Independence" on "oct 1, 1960".
After much deliberation with the then British government, Nigerian were officially allowed to govern Nigeria and it's affairs.
7. Upon Independence, "Nnamdi Azikiwe" became the new Governor-general and "Abubakar Tafewa
Balewa "the first Prime Minister and later Nigeria became a Republic in 1963. The British national
the flag was lowered and hoisted in its place and the New Nigerian flag was lifted just as the
the national anthem was changed from "God save the Queen" to "Nigeria we hail "and now" Arise oh
compatriots".
Facts about the Nigerian government.
8. One obvious fact about Nigeria is that we have not yet been able to finetune our political system after over 50 years of independence. We are yet to fix our electoral process. There are lots of Problems in Nigeria that needs to be urgently addressed.
9. Nigeria is a federal republic with executive power exercised by the "president". The president
acts as both head of state and head of government and a president in Nigerian must be duly elected through
a national election.
10. An elected government (president) has a minimum of 4 years and a maximum of 8 years to deliver on his campaign promises. Whether we have been able to stick to this constituted principle is a story for another day. This election is conducted by the independent
electoral commission (INEC).
11. The President's power is checkmated by a senate and House of
Representatives… the two legal bodies termed "National Assembly". The senate is a 109 seat body with three members from each state and one from Abuja, the capital territory. The senators, as well as members of the house of representatives, are elected by popular vote to four years. The house of Representatives contains 360 seats with
the number of seats per state determined by the population.
Facts about Nigerian Religion:
So much has been said about Religions in Nigeria and you can read all about it, the questions, the biggest church, The impact of Christianity in Nigeria.
12. Nigeria is the most populous African country divided nearly equally by the two major religious bodies in the country – Christianity, and Islam. Although the exact ratio is uncertain. Statistics have shown that Nigeria is a very religious country.
A certain part of the country even holds religious laws above the constitution, hence the establishment of religious courts.
Facts About Security in Nigeria
13. Consequently, security is a strategic issue of interest.
The security situation in Nigeria is generally considered poor due to the economic crisis, extra-judicial killing, religious clash, etc.
14. The security in Nigeria is considered ineffective by lots of Nigerians. Today, the country is in a grip of various illegal forces like the Boko haram and Fulani herdsmen, this has led to the manifestation of poverty, frustration, underdevelopment, and hunger in the country.
Nigeria is still a great country with great potential however, it will only take good governance to achieve any form of growth and development.
Facts about living in Nigeria:
15. There are 370 Tribes Living in Nigeria
16. Nigeria is no doubt blessed with massive potentials, both human and natural potentials. Living in Nigeria comes with its pecks and challenges. Life in Nigeria is not so good but not entirely bad either. Nigeria has never for once experienced any form of natural disasters such as a hurricane, earthquake, or tornado.
17. Food is cheap and affordable in Nigeria, it is especially cheaper in the villages. If you live in rural areas and have access to lands, you can cultivate some of the major staple foods of Nigeria, that will save you money that would have been spent in the market.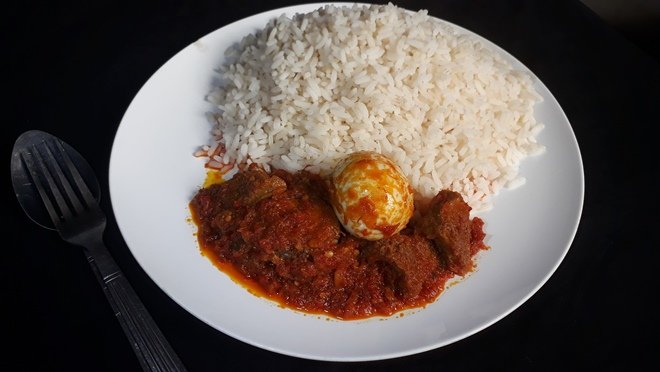 You can learn more about Nigerian Foods
House Facts About Nigeria
18. There are houses in Nigeria, houses for any class of people. Whether you are the stinkingly rich Hempton-grade personality, there are places you could rent or buy posh homes in Nigeria. If you are earning an average salary or not making any money yet, there are houses in Nigeria for you.
Other facts fact about Nigeria
19. The current president of Nigeria is Gen. Muhammadu Buhari
20. The vice president is Pro. Yemi Osinbajo
21. There are other numerous facts about Nigeria, Nigeria is still rated as the country with one of the fastest developing economies in Africa.
Nigeria is one of the liveliest countries in Africa.. with great cultures and traditions.
Despite the challenges facing this great nation, it has always given its best to humanity at large
and has produced a lot of pronounced individuals like Aliko Dangote – the richest man in Africa.
Nigeria has the highest-paid legislature in the entire world and that has given Nigeria a credit
despites its struggles. Nigeria has contributed to peace in Africa and has for a very long time played the big brother role to other African countries.